James Parsley becomes equity Partner of Shortland Parsley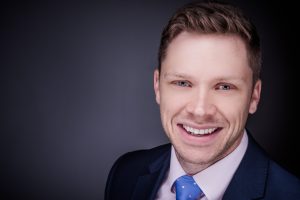 Shortland Parsley is pleased to announce that chartered surveyor, James Parsley BA PGD MRICS has become an equity partner of the firm with effect from 6th April 2017.
In 2013, James joined Shortland Parsley as a post-graduate surveyor and has developed throughout this period demonstrating the necessary skills and attributes to provide reliable professional advice to the firm's many and varied clients.
James, who was made an Associate of the practice in 2015, has a growing portfolio of new clients. His forward thinking and progressive approach has been invaluable to the firm's clients, whilst also ensuring the continued provision of a high-quality service to the Partnership's new and existing client base.
James serves a range of clients from small personal portfolio holders to FTSE AIM 100 companies. He has developed a strong clientele following and has a particular interest in property and service charge management and associated landlord and tenant issues. In addition, James has seen an increase in instructions from legal professionals to provide boundary delineation/dispute resolution advice and produce Land Registry compliant plans.
James is also a qualified RICS Registered Valuer authorised to undertake formal valuation reports for inheritance and capital gains taxation, rent review, insurance, matrimonial and other purposes in accordance with RICS Valuation standards.
"When I first joined Shortland Parsley my aspirations were to become a Chartered Surveyor and continue the high standard of service expected from the profession and the established practice of which I am now a partner. As we have moved forward with the expansion of the firm and our offices, I am proud that we have been able to maintain the "Professional yet Personal" values our clients have come to expect. I am grateful for the opportunity to promote the practice and help continue its range of services which have their origins back in the 19th Century"  
James is also heavily involved with service charge consultancy instructions, such as Arena Coventry Limited (in relation to the Ricoh Arena) and a number of other large commercial business estates across the Midlands.
James added, "I am looking forward to progressing further this exciting opportunity to continue to shape our promising future as a professional partnership."
Published on April 6, 2017